---
News
Posted by Brett Hirt on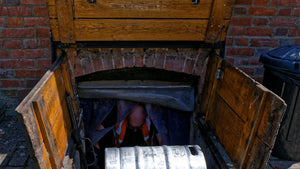 Having worked in the Bristol bar and restaurant scene, we have many many friends who are bartending, chefing, managing and waiting in the local hospitality industry. In December 2021, there seemed to be one topic that kept coming up again and again in conversation.... price increases right at the start of the busiest time of year.
---
Posted by Brett Hirt on
FROM: The Bristol Spirits Collective, All Saints Lane, Bristol For Immediate Release                                                                                   26/02/2021 Bristol Dry Gin Wins a Top Award at the World Gin Awards Bristol Dry Gin, made by the Bristol Spirits Collective in Bristol, has won a top award at the World Gin Awards yesterday, 25th February. The company's Classic 40% Gin was named was named the Best English Classic Gin and awarded the gold medal in an announcement made through social media due to Covid 19 restrictions. The World Gin Awards are an global spirit competition held annually in London, selecting the very best in all...
---
Posted by Brett Hirt on
March 2020 was an interesting one. More or less overnight, our distillery went from a place bustling with people, customers, and guests in for a tasting, to looking more like a distribution centre with boxes piled high, full of gin tasting kits and internet orders.